Blog > SF Summer Chills, Professional Thrills at Databricks
SF Summer Chills, Professional Thrills at Databricks
Working as a product management intern on the compute platform team
779 words, ~ 4 min read
Last Friday marked the end of my internship as a Product Management Intern at Databricks on the Compute Platform team. It also marks the end of my gap year from Berkeley (thoughts on that will come in a different post later).
legal note: all information in this is either public information (available to anyone online) or my personal opinion. there is nothing confidential or proprietary. I like to adhere to the NDAs that I sign.
Table of Contents
What is Databricks?
Databricks is a leading Data and AI company that empowers organizations to harness the potential of data for informed decision-making. Their platform offers a comprehensive suite of tools that enable businesses to manage, analyze, and extract valuable insights from their data. This unique blend of data and AI has been instrumental in driving innovation across various industries.
The Power of Data and AI
One of our lunch and learns emphasized what we were doing at Databricks. What we were doing was quite simple: empowering companies to extract insights. Being data-driven is an advantage; the Databricks 30 Index is "an equal-weight price index" and shows outperformance over the S & P 500 (a proxy for the general health of the stock market, and often an outperforming asset compared to indvidual stocks).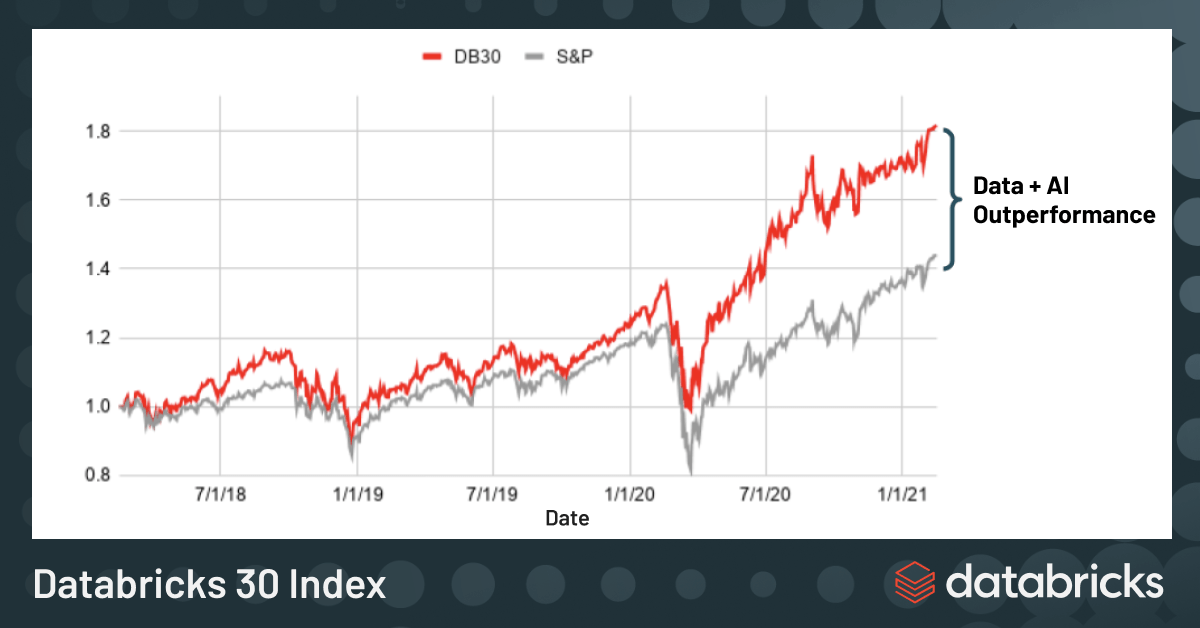 You can read more about this at Winning With Data + AI: Meet the Databricks 30 Index.
The Internship
Initial Thoughts
Embarking on this internship, I had high expectations, although I must admit, Databricks initially felt a bit overwhelming. The complexity and depth of their products and services were apparent, but I was determined to immerse myself fully in the experience.
Work
During my tenure, my work spanned a diverse range of activities that highlighted the multi-faceted nature of product management. I can't go into too much detail here.
I had the privilege of "dogfooding" the product, diving deep into its functionalities to understand the user experience better. This leveraged into figuring out recommendations for improvements, tickets for change, and discussions about future growth.
I also got to write a product requirement document (PRD), which was quite complex. I got the chance to interview customers about their problems and craft mockups while thinking through product requirements and definitions (in quite a lot of detail). There was even some data science involved.
The Fun(ner) Side
I had my fair share of fun experiences during my internship. Being situated in the vibrant city of San Francisco, I had the chance to immerse myself in the local culture. I got to attend the Data and AI Summit which was a great place to meet people, see customers, and learn more about how people were using Databricks. We even got to go on a catamaran through the San Francisco Bay from Sausalito for a day.
Lunches with colleagues, office pool sessions, and even catching a Giants game contributed to creating a well-rounded experience. Staying active with regular gym sessions with other interns, engaging in Mariokart 8 battles in my apartment late at night, and unwinding through activities like bowling and ping pong added a touch of excitement to my internship. Even riding the Muni, San Francisco's iconic public transportation system, became an adventure of its own as I took wrong lines and got lost in various areas.
Takeaways
My time at Databricks has left an indelible mark on my professional journey, reinforcing my passion for product management and propelling me toward new horizons. The blend of learning, challenges, and fun has truly made this a summer to remember.
The general motivation remains the same, to learn what makes software successful. A question that I may not be able to fully answer, but one that I hope will guide me forwards. I made a LinkedIn post about my time this summer, which you can find here.
Here's a glimpse of me at the Databricks Mountain View office, a place that witnessed my growth, challenges, and triumphs: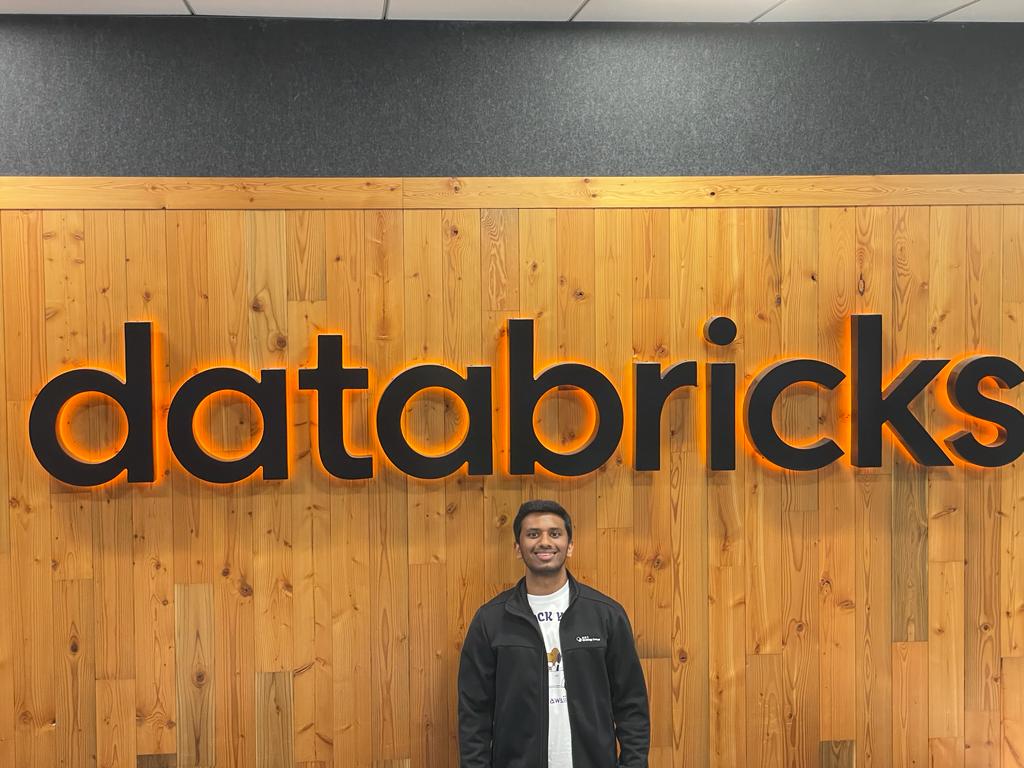 note: acclimating to school's harder than I thought, hence the delay in posting this. I used the GPT-3.5 model to generate a lot of this, and while some of the information was blatantly wrong, I gave it an outline of the common things I was doing and edited the draft it created. not bad at all, though if I wrote more often I'd look into fine-tuning a model based on my writing style. perhaps a project for the future.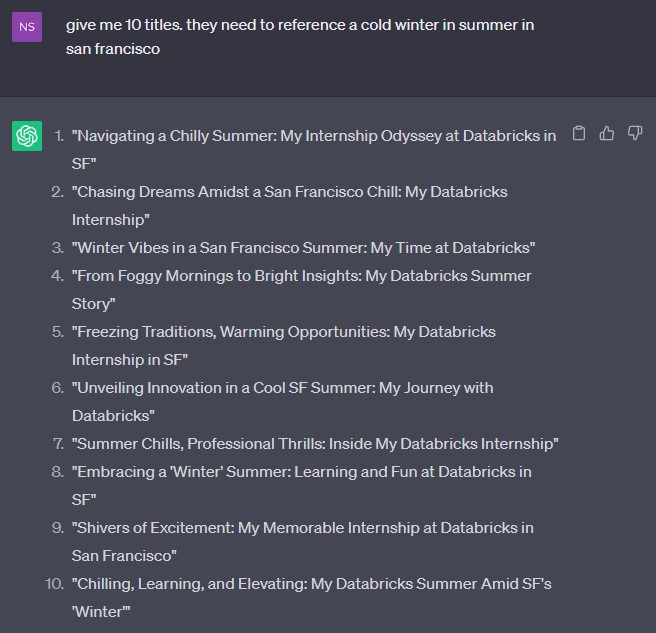 Found this interesting? Subscribe to get email updates for new posts.
Return to Blog